Staff (Dr.Mona / Monami Hirai)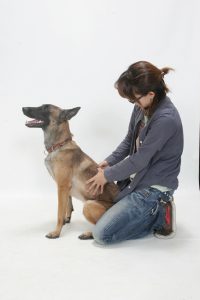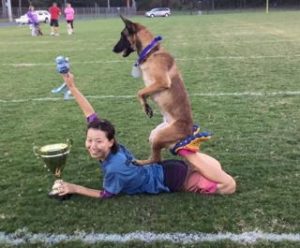 Veterinarian / Dog Trainer
IVCA(International Veterinary Chiropractic Association) Certified Animal Chiropractic Vet
Disc Dog player / Flyball player / Sled Dog musher

After graduating from Obihiro University of Agriculture and Veterinary Medicine she began to work in Shiga as a small animal clinical vet.
A few years later, she studied Animal Chiropractic in Options for Animal in KS, USA and got certified by IVCA (International Veterinary Chiropractic Association).
Not only competing in many disc dog games in Japan, Europe and United States but also working as seminar lecturer and game judge.
Through many dogsports like Disc Dog, Sled Dog, Flyball and so on, Mona has learned dog's health management at very high level and that makes her Veterinarian and Animal Chiropractor skill higher. 
<Main Results>
2006 DogTownCup Winner
2007 JFSS Asian Cup International Sled Dog Race 4dog Runner-up
2008 USDDN World Finals  Super Open Freestyle Runner-up
2011 K9 Cycle & The Race 1dog Open 2dog Open Winner
2012 USA Disc Dog Southern Nationals Winner
2012 USA Purina Incredible Dog Challenge National Finals Winner
2012 K9 Cycle & The Race 1dog Expert 2dog Open 2dog Expert Winner
2013 USA Purina Incredible Dog Challenge National Finals Winner
2013 K9 Cycle & The Race 1dog Scooter, 1dog Expert, 2dog Open Winner
2014 China Asia Disc Dog Championship Winner
2015 USA Spring Fling VIII Flyball Race Open1 Winner
2015 USDDN World Finals  Super Open Freestyle Winner 
2015 Asia Disc Dog Championship Winner
2016 USDDN World Finals  Super Open Freestyle Winner 
2016  Asia Disc Dog Championship Winner
2017 Spain USDDN DogFrisbee European Championship Winner
2019年 DogTownCups Super Pro T&F Winner