Staff (Yachi Hirai)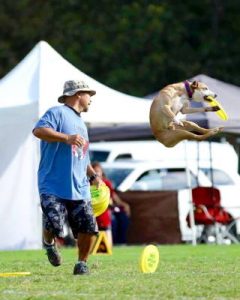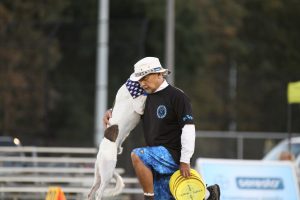 Yachi (Yasushi) Hirai
Dogtown Factory Inc. Representative Director
USDDN International Judging Director
Yachi Hirai, who is still a top player in the world, is being invited from all over the world not only inside Japan, United States, Europe, South America or Asia as a lecturer of seminars and as a judge for games.
Also he hold various dog sports seminars, games and races on his own, and always leads world's players. Spreading dog sports ariubd the world is one of his lifework.
His sons Shaun and Kosuke, also their wives Mona and Lucka won the titles of Disc Dog and Dog Dancing in United States, Europe and Asia. They are well-known as the most famous dog sports family in the world.
He is originally from Sapporo Hokkaido Japan.
He is standing at the summit of the world in reality as well as in name.
<Main Results>
2021 DOGTOWN Invitational Winner
2020 DOGTOWN Invitational Winner
2019 USDDN World Finals  Winner World Champion
2019 DOGTOWN Invitational Winner
2019 Europian Disc Dog Championship Winner
2018 USDDN World Finals  Winner World Champion
2018 DOGTOWN  Invitational Winner
2018 Asian Disc Dog Championship Winner
2014 USDDN World Finals Winner World Champion
2014 DOGTOWN Cup Winner
2013 USDDN World Finals  Winner World Champion
2013 DOGTOWN Cup Winner
2012 DOGTOWN Cup Winner
2008 Southern Nationals Winner